This year SB Talee and Geoflora had an outstanding performance at the show held last week. Not only their booth was admired by thousands of visitors and foreigners, but their participation in the different competitions organized by Proflora had excellent results.
On the first day of varieties competition Geoflora won 2 awards in the growers modality including:
Others category:
Single Winner: Ranunculus Elegance ® Lady
Carnation Category: 
2 Place: Merletto Purple
These awards are a testament to the dedication, quality, and unwavering commitment of the entire organization.
Moreover, in an event that has left an indelible mark on the floriculture sector for more than three decades, SB Talee has emerged as the undisputed champion in the world of breeders' varieties at the Proflora 2023 Show. Their outstanding performance in the carnation and spray carnation categories earned their clean sweep of all the top prizes, marking an unprecedented achievement that solidifies their position as industry leaders. You can check on their website all the awards varieties: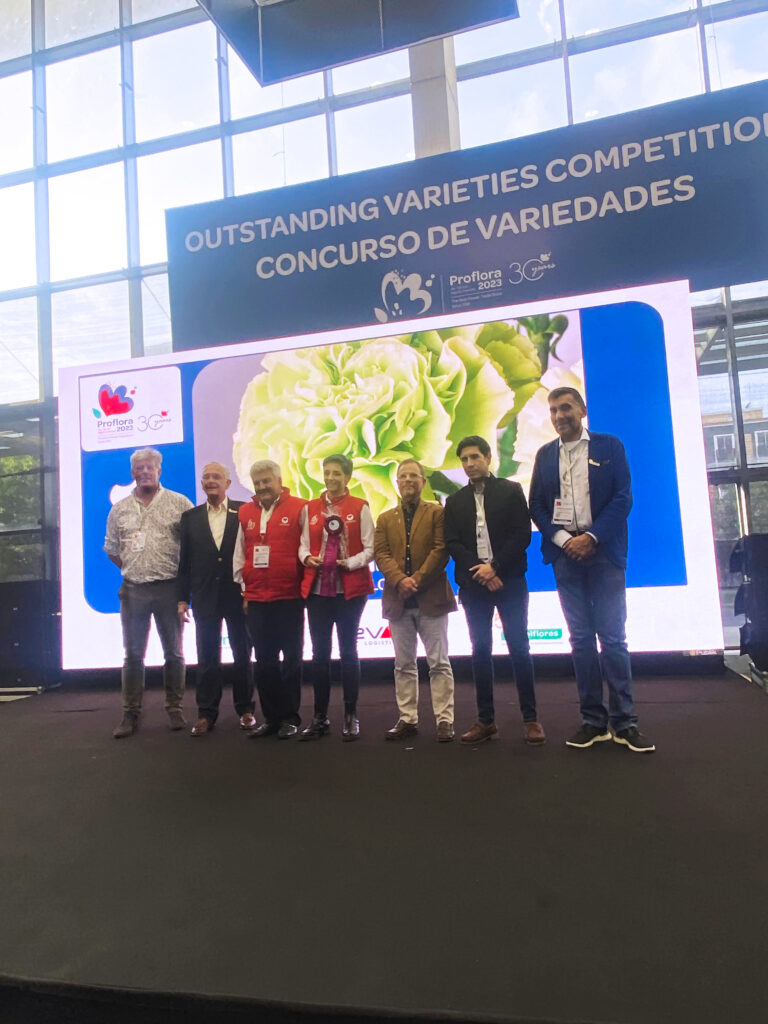 In addition, the employees of both companies successfully participated in the first edition of the cultural work skills contest organized by Proflora the last day, where they obtained the following awards:
1 Place Tutoring CARMENZA CUERVO LAVERDE (SB TALEE)
1 Place in planting DIANA PATRICIA MANCERA SUAREZ (GEOFLORA)
2 Place disbudding LUZ MARINA HERRERA BERNAL(GEOFLORA)
3 Place disbudding LUZ MERY MORANTES ALVARADO (GEOFLORA)